LOCATOR LINK – Customer Service Link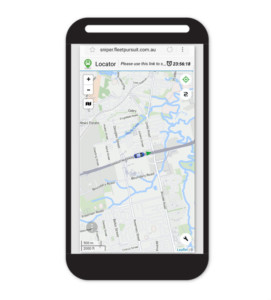 Locator Link – Keep Your Customers Informed
Our unique customer Service Locator Link is one of many invaluable functions available with the FleetPursuit GPS tracking, management and monitoring platform. This feature is provided with ALL solution options for free!
Just like with a food service delivery or taxi service, we know that everyone wants to see how far away the delivery, service technician or the vehicle is – the same applies in ALL industry sectors, not only food.
What is Locator Link and what makes it so invaluable to any business?

With FleetPursuit's GPS management platform, you have the ability to send customers a personalised Customer Service Locator Link. It enables them to track a service, technician or delivery live door-to-door – this is just one standard and invaluable function – and it is free!
Locator Link is a one-time use tracking link that can be sent to anyone, so they can track the status of:
Delivery – Parcels, materials, furniture, removalists;
Service technicians – Plumbers, electricians;
Vehicle recovery – Breakdown or Authorities (think theft);
Shuttles & Limousines – Pick up and airport transfers;
Food Service – order deliveries.
The use of the FleetPursuit Locator Link provides an invaluable tool for customer service, improvement of operations and the last mile.
Your customers no longer have to call you and ask where they are, they now have the ability to see for themselves.
Customer Service

Each year within all industry sectors, we hear more about how critical the "Last Mile" and customer service is in a highly competitive world.
Imagine sending a dedicated and customisable message containing a link that gives customers the ability to live track the progress of a delivery or service in real time!
Locator Link is for one-time use only.  You set the life time of the link and simply send to customers manually or automatically via email or even SMS* if you wish.
Your customers can easily access their Locator Link from a mobile phone or PC to see the delivery status, or when the service, technician or delivery will arrive.  The Locator Link is easily customised to provide a personalised message (from your business) so that they always know exactly where and what the status is.
As with food service delivery and taxi services, we all want to know where it is and how far away they are – this has become the expectation with any service!
Recovery and Theft

Often within transport, logistics and car hire sectors, breakdowns and theft can and will occur.
In the case of a vehicle breakdown, a Locator Link can be sent to the recovery or mechanical specialist to assist them to locate the vehicle – it might be on an open highway somewhere.  The Locator Link will provide them with the precise location helping to eliminate time wasted trying to locate simply by broad verbal directions.
In the case of theft, simply send a Locator Link to the authorities allowing them to see and track the stolen vehicle or an asset.  How beneficial would this be to both you and the authorities?  Imagine how fast recovery time would be!
Locator Links – How they work

A Customer Service Locator Link can be easily set up within your FleetPursuit account using a PC, or by accessing the Mobile app, all with just a few clicks – providing you with 24/7 access.
When sending using your PC, added customisations, personalised messages, automations and life-time validity can be set for the one-time Customer Service Locator Link – they can be also easily be cancelled at any time.
You have full control – how soon, and when, the Link is to be activated.  It can be set up days or weeks in advance, but only made active at the specified day/time you want.  This ability allows you to plan ahead making administration much easier.
Sending a Locator Link from the mobile app provides you with the convenience of not needing access to a PC, however only life-time validity can be set and sent – providing you with 24/7 access.
Customers do not need or have direct access to your FleetPursuit account, so security and integrity is not an issue or concern.  Once the link expires, it cannot be used again.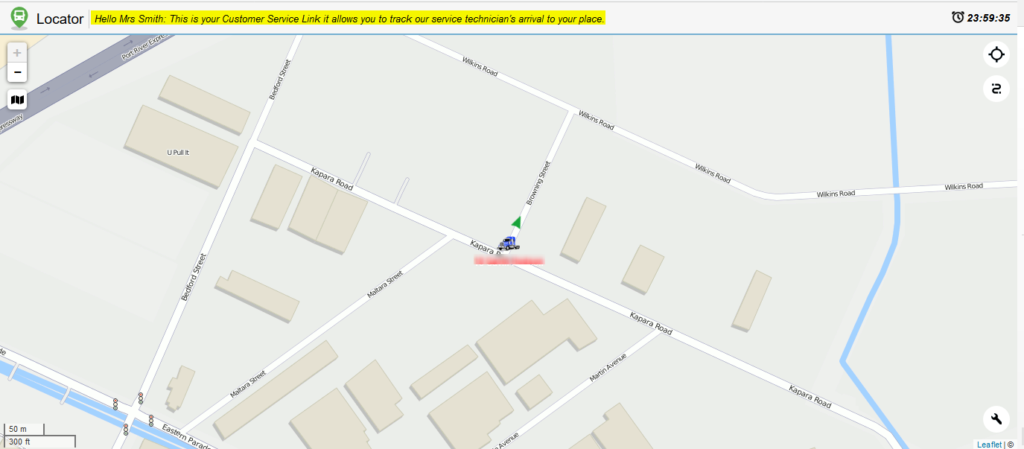 See for yourself, check out how our Customer Service Locator Link can work for you – Request a Demo Link Today!
LET'S WORK TOGETHER
Contact FleetPursuit to discover more about our GPS vehicle, fleet tracking & asset tracking management solutions and how we can help you improve your operations and save you money.
Headquartered in Brisbane, Queensland our services are available throughout Australia and New Zealand.