FLEETRUN – VEHICLE MAINTENANCE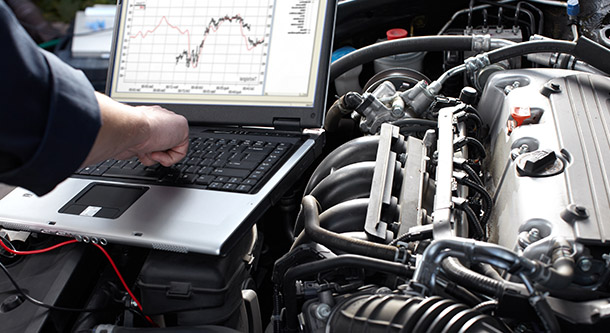 Fleetrun
The solution for maintenance control
Web-based application for maintenance planning, control and expenditure recording. Fleetrun was developed for those who want to reduce fleet operation costs, avoid critical breakdowns and reduce the time spent in the workshop. With this application you can control all kinds of services and expenditures for individual spare parts, vehicles, and even kilometer performance. Fleetrun will show the services that the fleet needs, their intervals and cost.

Fleetrun – Developed to Help You Take Control of Maintenance Costs
The Fleetrun web-based application connects to our Sniper tracking an management platform providing all the engine hours and mileage for scheduling.
This also provides those authorised within your teams to see the maintenance state at a glance, in service workshop and and the status of service or repairs enabling greater operational management of your vehicles.
The Fleetrun application is designed to manage the process of vehicle maintenance and control the validity period of drivers' documents and permits. The application can be used by managers and administrators of fleets, drivers and vehicle owners, and others to record the costs and minimize them due to well-timed service of the fleet.
Speak with our solutions experts today and see how FleetPursuit can help you.

Below is a recent and very detailed webinar that was held for our customers using Fleetrun. Short on time?
Simply request a presentation instead.
LET'S WORK TOGETHER
Contact FleetPursuit to discover more about our GPS vehicle, fleet tracking & asset tracking management solutions and how we can help you improve your operations and save you money.
Headquartered in Brisbane, Queensland our services are available throughout Australia and New Zealand.