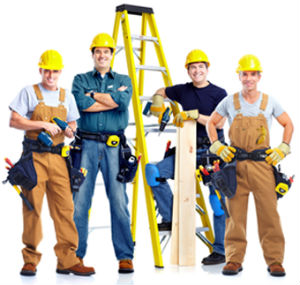 Field Personnel Tracking
When you have personnel out in the field vehicle GPS hardware installed into vehicles might not be practical. This can make managing field team members challenging when it comes to safety and efficiency.

GPS technology is not just only for the tracking of your vehicles or equipment – monitoring field personnel can be equally vital to your operations. Dedicated hardware and mobile app are available to suit your specific requirements, helping to ensure their safety and accountability while in the field.
All your field personnel covered
With the advancement in technology, many businesses are utilising mobiles and tablets for their external Personnel in the field. Many businesses currently use this technology to run other app-based operational functions. Accordingly, they are moving to integrate tracking into this also, often forgoing dedicated in-vehicle hardware where the personnel are more important to manage.
There are many reasons or needs why your businesses may want to track field personnel, from the simple live tracking and tracing and knowing where they are, to health and safety whether they are in or out of the vehicle.
Personal trackers are an ideal way to track field personnel, elderly or children. Depending on your requirements and what you need to manage or monitor will decide on the device solution chosen.
What Do You Need to Track Field Teams?
There are two primary options that enables you to track your field teams:
Dedicated GPS Hardware that is worn or carried, and
GPS Software mobile and tablet applications.
There are many dedicated personal GPS tracking hardware devices available, your needs will determine which is right for you and the cost.
App-based GPS tracking option is fast becoming the number one standard for personal tracking and it provides greater versatility and added functionality. Best of all there is no hardware to purchase!
Who Uses Personnel Tracking
Ideal for any business with personnel in the field and where they are not always in a vehicle.
Security Businesses – for Mobile and Foot Patrols

Courier and Delivery Businesses

Logistics Delivery Businesses
Healthcare Services – Doctors and Nurses for House Calls

Community Service Organisations

Businesses Using Subcontractors
Benefits of Tracking Field Teams
As with specific vehicle tracking, there is a vast array of ways that businesses can benefit by using Personal GPS tracking technology. Several primary ways can include the following, many of which provide much of the same benefits as vehicle tracking and more – personal trackers function in much the same way.
More commonly, many industry sectors are also adopting App-based technology over the more expensive dedicated personal tracker hardware. See GPSTag and WiaTag.
Depending on the GPS hardware chosen, combined with our tracking platform, this list can vary. GPS tracking hardware or apps are only part of the solution.  It is also about the ability of the software platform and how it interprets and presents this data that is the key.
Benefits of Personnel Tracking
Heath and Safety – After hours security, SOS distress calls can be sent

Speeding – If driving in a vehicle, speeds can still be monitored

Location – Know 24/7 where person is can be vital to your operation

Multi-Personnel – Field work crews can be monitored individually adding to safety

Full Tracking – In vehicle and out of vehicle tracking and monitoring

Utilisation – Optimally utilised and deployed and redeployed as needed
Time on Job Site – Validate how long workers have been on a job site

Customer Service – Keep customers up to date with FleetPursuit's dedicated

Locator Link

Geofencing – Generate all data, movements, times, enter and exits of defined areas

Notifications – An extensive list of customisable alerts ensures you are always kept informed

Automation – Actions can be automated to reduce time waste and administration

Compliance – Ensuring that field workers are where they need to be
Reports and Notifications
Advanced reporting capabilities are comprehensive and can be customised, downloaded and exported in multiple formats. All reports can be scheduled to be sent automatically or generated manually at any time.
Depending on the chosen personal tracking hardware device or app-based option specific reports can also be generated.
If you are unsure or have a specific need, simply contact one of our solutions experts.
Note: If the personal are travelling in a vehicle additional vehicle reports will also be available. 
Along with the reports below, a comprehensive number of notifications can be sent by email, SMS, in platform (PC) or mobile app as well.
Reports and Notifications
A comprehensive list of these can be sent via email, SMS, in platform or by push notifications in our mobile app.
Almost any report you need can be customised for you – just ask our team.
Detailed Trip Data Reports – for Defined Period, Day, Week, Month

Stops and Parking Reports

Activity Within Geofences Reports

Job Site Reports Including Visits
Streets, Locations Visited or NOT Visited Reports

Driver/Office Chat Messages and POD Reports

Mileage Travelled Reports

Routes Travelled and Deviation Reports

Exception Report Summary and Notifications

Images Reports of Incidents
Speak with our solutions experts today and see how FleetPursuit can help you.
LET'S WORK TOGETHER
Contact FleetPursuit to discover more about our GPS vehicle, fleet tracking & asset tracking management solutions and how we can help you improve your operations and save you money.
Headquartered in Brisbane, Queensland our services are available throughout Australia and New Zealand.