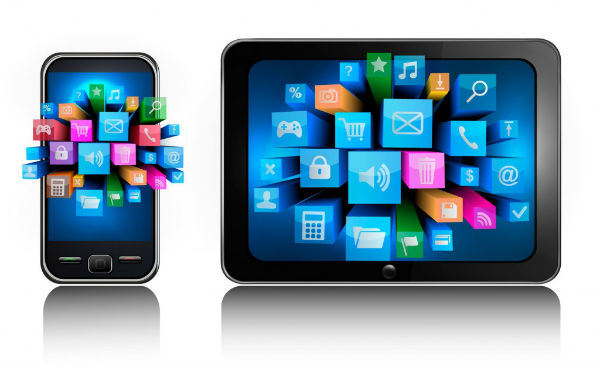 PC and Mobile Apps are a must for any GPS solution

With the advancement of GPS software technology and the IoT, increasingly Apps are playing a vital role when managing your vehicles, field teams and assets. They provide greater insight, improved performance and management, reduced costs and administration – translating to greater profits.
FleetPursuit's technical team are constantly working to develop new applications and improve existing applications as the technology becomes available and business needs change for our customers.
FleetPursuit has many PC apps to help you better manage your vehicles, machinery and assets and dedicated industry apps such as our Logistics. Logistics has 2 parts, 1 for the administrator to create and optimise routes for deliveries and job scheduling and 1 for the driver to provide them with the route and information out in the field to complete the task.
2 of our most widely used apps are WiaTag, mobile tracking (no GPS hardware to purchase or install) and our Logistics app.
Below are a few of our most popular Apps for our GPS tracking management platform, the list is growing as development continues and technology advances.
The latest Bluetooth Low Energy (BLE) technology has created a new world of IoT and functionality using Beacons to connect with the GPS hardware. Meaning the capture of multiple types of sensors, such as for temperature, Driver ID, proximity monitoring and much more is a lot easier, additionally it eliminates the need to install these items through wiring saving both time and money. FleetPursuit can even customise a Beacon solution for you, just tell us what you need.
Speak with one of our solutions team today to find out more about our Apps.
FleetPursuit GPS Tracking and Management Platform


TRACKPLAYER
Seeing once is better than hearing twice. Track Player is designed to visually so the movements of one or several vehicles of your fleet. This app allows you to follow units on the map online or switch to vehicle track analysis, view the events on the timeline and on the map and view pictures from tracking devices to get a comprehensive picture of units movements.
Simple timeline navigation, play several tracks at once and adjust playback speed whenever you want it with the Track Player application.

DASHBOARD
Wishing for all the relevant KPIs in one place – now you have it! Dashboard is designed to visualise the key performance indicators and customise them in the most efficient way.
Monitor average and maximum speed, mileage, fuel consumption, engine hours and time in trips, enjoy handy data visualization and customisable charts and make use of comparative analysis of any chosen parameters.
With Dashboard you see the whole picture of fleet performance within a customisable work area.

ECHO DRIVING
Improve fleet safety, ensure cost-effective fleet maintenance, reduce fuel cost and enhance cargo safety. Flexible configuration of Eco Driving module allow you to build a comprehensive and flexible driving quality assessment model and leverage data from hardware accelerometers.
The assessment module app is based on six violation criteria, including harsh acceleration, harsh breaking, sharp turns, speeding, reckless driving or custom violation with customisable coefficients set up individually.

DRIVING LOGBOOK
A useful tool when you need to manage business and private mileage use of vehicles. Driving Logbook can assist with generating tax reports* on the basis of actual use of the company vehicle in private, business and commute trips.
A simple application that can be managed within GPS tracking platform. You are able to manually change trip type within platform or automate this based on a criteria, customise tables, leave comments for every trip and print reports right from the module application.
By using the GPSTag and WiaTag tracking apps services, additional functionality and reports are available including greater flexibility.

CHATTERBOX
When it comes to delivery, field jobs and logistics communications between the office and the field is crucial. Chatterbox is designed to make mobile employees closer to the office by means of easy communication.
This app goes further beyond simple text communication with a driver. With Chatterbox you can control vehicles by sending commands, share addresses with drivers, exchange images, photos and routes all securely within Sniper. Great tool for drivers to send images showing delivery or job information and also proof of delivery (POD).
This PC app is integrated with the GPSTag app tracking service for mobile and tablets.

WIACHAT
WiaChat is standalone and customers do not need to have our GPSTag mobile tracking service to benefit. This service ensures quick and cost-saving driver-office communications with the option to exchange files, photos, coordinates. There are the 2 applications, PC and mobile, integrated into your GPS tracking account for office and dispatchers the mobile app can be downloaded to a drivers mobile/tablet.
WiaChat app allows drivers to send PODs, images, messages, messages and QR scan is also available for use. WiaChat is available for any FleetPursuit GPS tracking devices, wired or not as it is standalone – all data is stored securely for access within your account live and historically.

Logistics
Businesses all over the world strive cost effective automation – wait no more! A complete end-to-end delivery solution. With Logistics there are two separate applications for drivers and dispatchers allowing you to maintain control over the whole order or job management process, including order placement, planning, distribution, route optimisation and coordination. The Last Mile is covered.
Easy process providing live delivery status monitoring and automated updates for customers, all live. Drivers orders are added directly to their mobile/tablet, order information, route navigation, sign-on-glass, adding of images and comments and status live. See more…

Nimbus
NimBus is a new solution for fleet managers designed to control the movements of vehicles on a route, particularly in the area of passenger transportation. 
This app, ideally adapted to scheduled bus services NimBus can also be easily adapted to other industries where regular scheduling is required.
The service enables route planning and performance control, proper distribution of vehicles between rounds and schedule control.
NimBus also ensures efficient real-time monitoring and detailed reporting on fleet activity.
For more information contact our solutions experts

Sensolator
Sensolator provides yo the ideal way to manage and monitor sensors. Our GPS tracking and management platform allows you to add any number of sensors to track various aspects of unit activities. Whenever the number of sensors amounts to a dozen or more, data visualisation really matters. Sensolator provides for the ideal monitoring of counter and sensor values from stationery and moving vehicles.
The interface is fully customisable, allowing for real-time asset management and making all the sensor values visible. Be the first to know about equipment failures, present information as charts, make use of report system and control units by sending commands. For more information contact our solutions experts.
LET'S WORK TOGETHER
Contact FleetPursuit to discover more about our GPS vehicle, fleet tracking & asset tracking management solutions and how we can help you improve your operations and save you money.
Headquartered in Brisbane, Queensland our services are available throughout Australia and New Zealand.