Reduce Operational Costs Now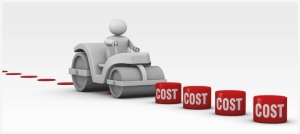 A new financial year has begun, and with it can come many changes to grow your business. What are you going to do different this year, to reduce costs while still improving operations and competitiveness over the previous financial year?
What are YOUR competitors doing better than you?
From government tax incentives, and working smarter not harder, with greater availability of cost effective technology – all designed to help improve the bottom line.
SME and Smaller businesses need to embrace technology if they are to remain competitive and even risk missing the opportunity to grow.
An area that helped many businesses improve last year, and continues to see growth this year, is the utilisation of GPS tracking or IVMS technology. More and more businesses are looking for ways to improve their processes and reduce operational costs in a competitive market.
No matter how big or small you are it doesn't need to break the bank for you to take advantage and reduce operational costs!
We constantly receive calls and online enquiries from businesses that are looking at this technology. Many are still very uncertain and seek to understand how it can assist their business. Calls come from all size businesses, but particularly more from smaller or SME. They are aware of the technology but still hear about the myths:
It is only for large or big business
Cost prohibitive and costs thousands
Expensive to operate with high monthly fees
Lengthy contract periods
Complicated and inflexible.
Let's address these myths straight away (based on FleetPursuit solutions):
Our solutions are for ANY size business from two vehicles to 1,000s, including equipment
As a solutions provider, we provide only what you need – thereby keeping it affordable
LOW monthly fees are from $25 p/m
Contracts to suit your needs starting at 12 months
Simplified and flexible solutions to suit your needs.
So what are some of the benefits that can help your business improve efficiencies and reduce costs?
Here are 10 common benefits:
Knowing where your vehicles/equipment or assets are 24/7 speaks for itself.
If a customer calls the office and wants to know how far off the driver is, you can advise them, thereby providing greater customer service. Live tracking is an invaluable tool.
Managing your field teams by knowing precise location at all times allows you to assign the nearest person to a job when in the field, without have to contact them. How often do they say where they really are, or even answer their phone?
Manage scheduled servicing – our system will let you know when and what so you don't need to manually or physically keep checking the mileage or the hours. Saving admin time and missing the maintenance schedule can potentially impacton your warranty
Drivers do get caught speeding by speed cameras and all too often they say "it wasn't me driving" or I was never in that area. You will know and be able to prove to them where and when, and most likely their speed*. You may be paying the ticket as a company, not as the driver. This can cost you quite a lot! Reducing this will see further ROI.
Utilisation – if you have vehicles doing assigned "runs", are they overlapping or are the routes laid out optimally? You can track and review each run to see where they go.
Knowing how much they are being used after hours is one we get asked about quite frequently. Companies are always trying to reduce fuel use and cost. Too often drivers can over use the vehicles on weekends increasing your fuel costs. Clients tell us they have found out that they moonlight using company fuel and equipment. Many of our clients see an immediate ROI on fuel alone.
Reduced insurance premiums depending on your insurer, potentially saving hundreds or even thousands, seeing further ROI.
Ensuring workers are where they should be at any given time.
Worker safety – knowing where they are. Vehicle or equipment security against theft.
There are many ways you can benefit through the use of GPS tracking technology – there are too many to list!
 For a cost affordable solution and at a monthly less than $1 a day a phone call or email could potentially save you a lot of time and money!
Call 07 3846 0269 now and speak to one of the team or contact us via email if you prefer, to find out how we can help improve your bottom line, reduce costs and increase operations.