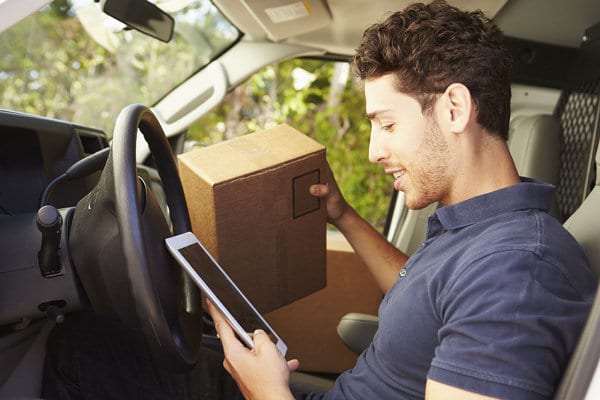 In today's connected world, 99.9% of a company's field workers will use a mobile or a tablet in their daily job – many have both!  Ask yourself these questions:
Do you utilise any form of GPS Tracking solution to manage either vehicles or field workers?
If you do, is it hardware or a hardwired based solution?
Do you need vehicle specific data (engine on/off, temperature, fuel, or other diagnostics)?
Do you simply need to manage vehicle drivers and field workers?
If you don't need this data, why pay for it?
Utilise your Mobiles or Tablets as a GPS tracking device instead!
If you don't use a GPS management for your operation – then this is for you!
By using mobile or tablet "App" based technology, you can eliminate the need for GPS hardware.
---
FleetPursuit provides 2 different options for mobile app-based tracking and management – GPSTag and WiaTag.
Both options function as a full-function tracking and management solution when connected to the FleetPursuit dedicated software platform – Sniper.
What is GPSTag and WiaTag, and how can it work for you?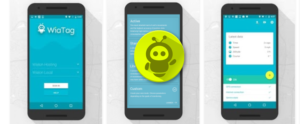 These 2 apps allow you to turn any mobile Android and iOS-based device (phone, tablet, netbook) into a GPS tracker.
With no outlay for GPS hardware, this option provides an extremely cost-effective and flexible solution for any business.
---
With technology advancement, more businesses are adopting tablets and mobiles operationally to manage field personnel and infield processes.  FleetPursuit has developed GPS App based technology to move with changing business needs.
Just like standard GPS hardware trackers, both these apps function in the same way.
Best of all, no hardware to purchase!

Only 50 cents per day!
Using either GPSTag or WiaTag provides the ability of full reporting for tracking, speed, route, stops, messages, notifications, alerts and images.
Main Features:
No need to purchase GPS hardware or pay for installation – saving you time and money
User-friendly, intuitive interface, easy setup – we do all the work for you!
Functions just like normal GPS hardware devices; i.e. track, trace, speed, time, geofences, stops, parked and will also track personnel that are on foot as well – complete with full reporting capability – all managed from our Sniper online platform
Ability to send messages, PODs, SOS and images securely to our management and monitoring platform
Scan QR codes
Chatterbox option to communicate 2-ways between the field workers and the office to easily keep up to date with jobs or issues
Ideal for short-term needs – rent it from FleetPursuit for 3, 6 or 12 months
Customer Service – Keep customers up to date with FleetPursuit's "one-time" customised dedicated Locator Link
Is also ideally suited to be used in conjunction with our Logistics app — a truly end-to-end delivery solution.
What industry sectors can use this GPS app tracking, management and reporting option?
It suits any industry that have vehicles or workers in the field! Below are a few examples:
Small and SME businesses
Trade services
Bus companies
Security -mobile and foot patrols
Transport & Logistics
Large and enterprise businesses
Couriers
Sub-contractors.
---
Speak with one of our solutions experts to find out more about how this solution can reduce costs in and improve your business operations.