Introducing the FleetPursuit NON Hardware Solution Option
By keeping up with the latest technology we have been seeing the increase of NON hardware requirements from customers.
Not just to save them money but keeping up with how they themselves wish to operate – increasingly more and more clients are adopting Tablet and Mobiles for their field operations.
Here at FleetPursuit we have being keeping up with your needs and our GPS Tag non hardware option has proven both extremely functional and popular with clients with large and small operations.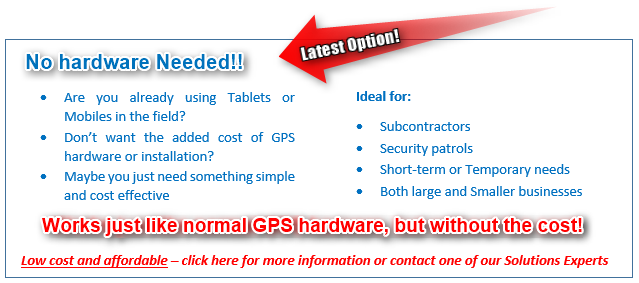 Extremely cost effective and affordable at around only 50 cents a day!!!
Contact us today for more information or to discuss how the FleetPursuit GPS Tag option will help your operations.